Japanese Delft blue earrings
Imari porcelain is a Japanese porcelain made in the Arita kilns in the province of Hizen in the 17th century. An advanced type of continuous step chamber furnace made it possible to achieve mass production, so that the ceramics quickly spread worldwide. In the 17th century, the beautiful Delft blue became immensely popular at the same time in Delft. The interaction between the Netherlands and Japan was literally visualized with ceramics and was an impressive highlight of the 17th century, resulting in beautiful motifs. This cabochon jewelry series is an ode to the beautiful motifs of this period.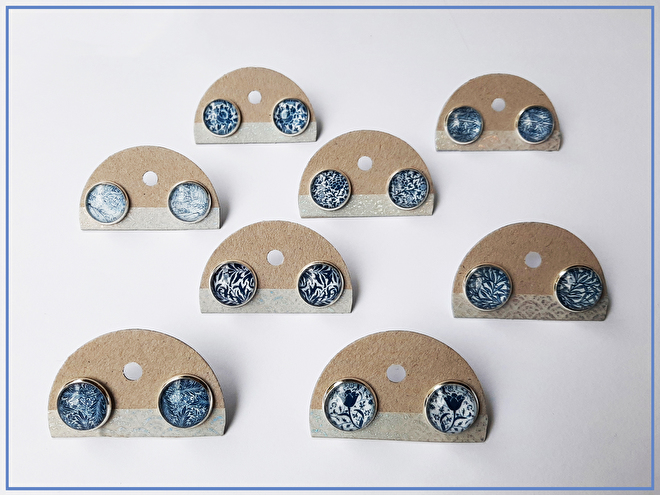 Shopping cart
No items in shopping cart.