Tasty Daruma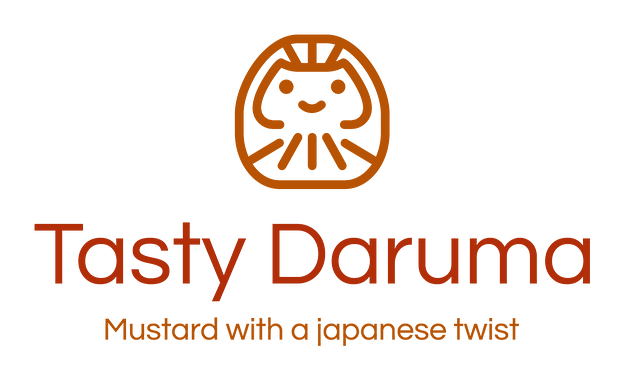 Tasty Daruma Mustard
Delicious mustard with a Japanese twist.
A Daruma (達磨, だ る ま) is a traditional Japanese doll depicting Bodhidharma, the founder of the Zen tradition. He symbolizes succes, luck and perseverance and is a helper in fulfilling wishes. That is why Daruma dolls are often gifted as a present in Japan.
A tiny mustard seed, less than a millimeter in size, can grow into a 3 meter high plant in a few months. This is why Mustard is a symbol of growth and development.
About us
For years it has been our passion to make delicious handmade mustard from mustard seeds, water and vinegar. Combined with our love and fascination for Japanese culture and cuisine, we have developed a number of interesting and often surprising tasty mustard flavors. In the summer of 2020, we will take the plunge into the deep end, and will share our mustard creations with the rest of the world via this online shop. We hope that together with you we can build Tasty Daruma from something small to something fantastic ... just like the little mustard seed.
Products
All orders are shipped within 24 hours.

You will receive a Track & Trace code so you can follow the poducts on the Postnl site.
Shopping cart
No items in shopping cart.