About A 1000 Cranes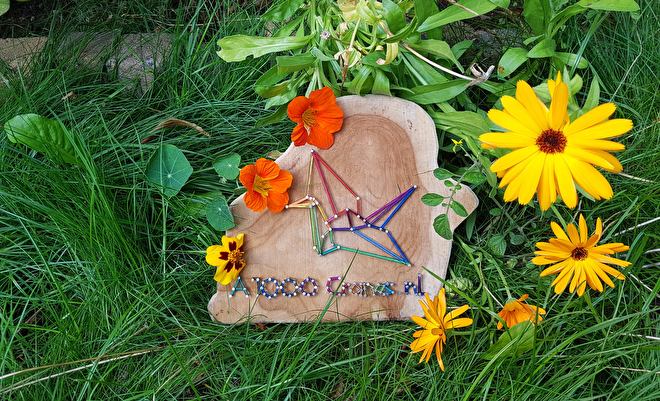 When you think of paper cranes,you think of Japan. In Japan the crane is a lucky bird, which symbolizes a long, happy life. Their serenity and grace speak to the imagination. The crane is also common in Japanese art, clothing, poetry and origami. An old Japanese legend tells when you fold a thousand origami cranes, your wish will come true.
More than a decade ago, at a convention about Japan and Anime, I learned how to fold a crane. A world opened up for me. Origami is amazing. It gives mindfullness and peace. It gives you something to do when you have to wait, when times are stressful or when you are bored. When I was diagnosed with a heart defect, my goal was to fold a thousand. During the folding I experimented with different paper types, with plastic and even with wool. I wondered how big I could make them and how ity bitty tiny small. At one point I had made so much that I did not have room for them anymore and I started handing them out. I made key rings, earrings, necklaces, bookmarks and soaps.
Meanwhile, many years later, I've already folded way more than a thousand. But it's still fun to do, creating this little lovely creatures. Every crane bird is hand folded, making every crane bird unique. They give me hope and they give me peace. I might be an hopeless romantic but I hope that with my crane birds I can make the world a little bit nicer and more joyful.
Some legends tell that origami cranes bring luck and eternal success. This makes them beloved and special gifts for people you care about. Take a look around my shop and maybe you will see something beautiful. If you have questions or ideas you can always mail to info @ a1000cranes.nl.
Love,
Hade
A 1000 Cranes
Photo 1: soap bunny and soap crane bird Photo 2: My very first event: Tomofair Nijmegen 2017.


In addition to the webshop, A 1000 Cranes can also be found at conferences, events and festivals.
Look here for the past and upcoming events.
Yo can also find A 1000 cranes on social media:
Shopping cart
No items in shopping cart.